Sometimes a story demands more real estate.
I have authored or been involved in many books to date, with most work done in the veteran and military non-fiction space. Although I will always have a passion for telling these important stories, I plan on delving into fiction and children's picture books in the near future.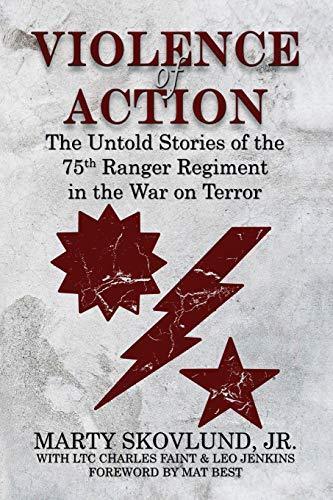 Violence of Action: The Untold Stories of the 75th Ranger Regiment in the War on Terror
Violence of Action is much more than the true, first-person accounts of the 75th Ranger Regiment in the Global War on Terror. Between these pages are the heartfelt, first-hand accounts from, and about, the men who lived, fought, and died for their country, their Regiment, and each other. This book captures the on-the-ground perspective of historical events such as Objective Rhino, Haditha Dam, recovering Jessica Lynch, the hunt for Zarqawi, the recovery of Extortion 17 and everything in between.
"The matter-of-fact presentations by the Rangers in this book of actual combat leadership situations are lessons that cannot be taught in any school. These stories underscore their incredible heroism, their uncanny super-human feats under fire borne of intense and continuous training and their ultimate dedication to their Ranger Brotherhood." - Gary Dolan, 2011 Ranger Hall of Fame Inductee, and author of Of Their Own Accord